So you've decided to visit idyllic Cambridge, Ohio! Excellent choice. But what now? What's there to do? How will you get around? Where will you stay? Here are five apps to help you get the most out of your Cambridge travels.
Waze
When finding your way around a new town, road closures and construction are the last things you want to worry about navigating. With its to-the-minute traffic updates, Waze takes the improvisation out of driving, ensuring you can find your way quickly and safely to every destination on your Cambridge bucket list. Now you can even connect Waze to Spotify, giving you the opportunity to set your time in Cambridge to the perfect soundtrack. Once you've experienced the convenience of Waze, you'll never try another navigation app.
Lyft
When being the designated driver is the last thing you want to do on your vacation, use Lyft! With a ride share app like Lyft, you can enjoy all of the delicious cuisine of Cambridge's up-and-coming food scene without fighting the food coma on the drive back to the hotel. Take advantage of renowned Cambridge wineries such as Georgetown or Terra Cotta Vineyards, with the peace of mind that comes with a safe ride home.
Pocket
While being chauffeured around town, you'll have plenty of time to kick back and read for pleasure or to check out pages on things to do in Cambridge. Save articles such as this one for later with Pocket, an offline reading app. From brushing up on the benefits of drinking red wine to keeping track of stops on Cambridge's All-American National Scenic Byway, enjoy the convenience of having your information with you wherever you are.
HotelPlanner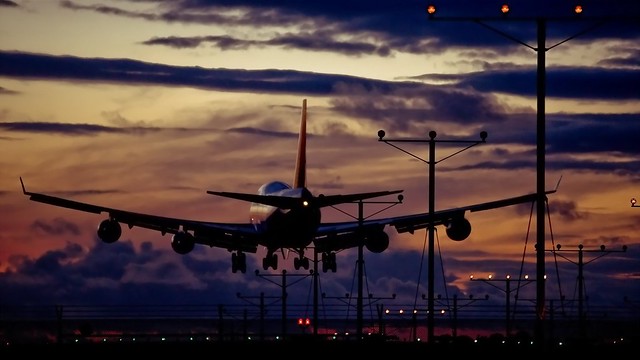 Image via Flickr by danniloleao
Whether you're traveling in Cambridge for business or pleasure, the HotelPlanner app is a must-have. It allows you to filter your options based on everything from ratings to price range, amenities to children's activities. Ranked number one in group travel, the app comes with perks like hotel deals and discount bookings, in addition to making reservations more convenient than ever before. It even allows you to make bookings right up until the last minute, so when travel conditions aren't predictable, HotelPlanner is, keeping last second changes to your plans stress-free. Download the HotelPlanner app for the reassurance that you and your loved ones always have a place to stay.
AroundMe
Most likely to be the app you didn't know you needed, AroundMe instantaneously locates the nearest hospital, bank, hotel, gas station, and more. For peace of mind when you don't need it and immediate relief and convenience when you do, AroundMe is another vital app anytime you venture outside of your neck of the woods. Not only for use in emergencies, AroundMe can also be used to pinpoint restaurants, theaters, supermarkets, and taxis, making Cambridge feel a lot more like home.
Let modern-day technology take the guesswork out of travel. Whether you're looking for something to read, or voting on where to go for dinner, these five apps can ensure your Cambridge adventures are smooth, convenient, and stress-free. Bon voyage!